Sometimes we need a little motivation or inspiration. Sometimes we need some off-topic entertainment to take our minds off the blahs. And sometimes we need to laugh.
​
These posts are a bit of everything, including "self-improvement", humor, some personal thoughts and essays, and opion-ish stuff.
Powered by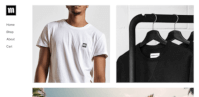 Create your own unique website with customizable templates.