I started So Not Niche over a year ago. Mostly so I could have a place to talk to myself and not seem crazy. It grew, and eventually I had to call it something, so I settled on "creative lifestyle blog". Which was crazier than talking to myself because I don't even know what the hell my lifestyle is.

I just wanted a place where I could talk about creating art, saving money, mom fails, tornadoes, chickens, and Star Wars in one place without having to build a million different blogs for each "niche". (The tornado and chicken niche has zero competition though, if you are looking to

start a unique blog.

Just sayin'.)

If you are wondering where the

usual

lifestyle posts are (food, beauty, fashion, travel), they aren't here. Well...there are a lot of posts about

beauty,

but not the cosmetic kind. I'm all about beautiful art and using it in unexpected places.

I believe everything looks better when it's decorated, and there is room in everyone's life for a little art. When we are kids, our entire lives are covered in cute or pretty artwork. Then we grow up and we no longer have dancing bears or smiling flowers everywhere we look.

Nope. Being a grown-up is just one long series of blah checkbook registers, art-less toilets, and plain eating utensils.

Adulting is already hard...it shouldn't have to be ugly too

, right?

That's why I dress up the ordinary whenever I can, and include something artistic for you in almost all of my posts, whether that is my latest designs or illustrations, a

creative tutorial

, a round-up, some

motivational art,

a budgeting cartoon, or a pretty printable you can use (or one that is just for looks!)

So come inside and let's prettify your life! There may not be any fashion posts, but there are cartoons, art tutorials, printables and lots of humor.

(Here is

my one food post,

which pretty much sums up why I don't write food posts.)

My greatest wish is that you will come to this blog with curiosity and leave with answers, ideas, a smile and the motivation to reach for your dreams. So Not Niche is a drama free zone. Come in and escape from politics, social scandals, and judgement for awhile. And if you sign up for my newsletter I promise to forget to email it to you on a regular basis. But when I do remember, it will have free printables, so there's that.
About Me
Hi, I'm Jayme--a slightly off-beat artist, blogger, creative, and mother of three (including twin toddlers). I'm also a really, really nice person...most of the time. (On other days I want to be Darth Vader and rule the universe with lots of helpful minions.)
​
Miscellaneous Me:
I have three daughters. I'm a
twin mom.
I've been a Stars Wars fan for 32 years. I like grunge jeans. I miss bell-bottoms. Halloween is my holiday. I have small anxiety attacks when I have to talk on the phone. I hate driving. I detest peanut butter, coffee and blueberries.
I was homeschooled.
I work with the National Weather Service as a registered storm spotter. I like to draw random cartoons and share them, because I am addicted to making people laugh (or at least smile).
Over the years, I thought I wanted to be an artist (nailed it), a geologist, a paleobotanist, a tarot card reader (epic fail), a chef, a biographer, a midwife, and an
evil overlord
(still working on this one). I've studied extensively for all of it.
​
I believe in ghosts.
I'm a workaholic and neat freak.
I've almost read my way through the banned book list.
My colors will always be neons. When I'm not writing or drawing, working online or teaching I'm probably cleaning,
organizing,
growing flowers,
taking photos
, watching
crime shows,
remodeling/redecorating my house reading a book, inventing recipes
,
riding with my husband on the bike or trying to do good stuff for other people.
And I also have chickens.
Giving Back
We are big on humanitarianism and charity, and
my cause is using artwork to help give back to the world.
Mostly, using art to fight poverty. Whenever you buy
anything
with my art or designs on it, 25% is donated to charities and organizations to help low income families and others in need.
​
Thank you for helping us help others in need!
Powered by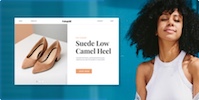 Create your own unique website with customizable templates.